planetary news
Space Affairs Logbook
Planetary News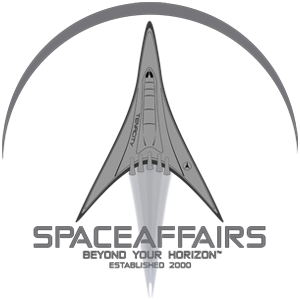 January 25, 2020.

An era is coming to an end.

The launch of Soyuz MS-16 currently planned for April 9, 2020 from the Baikonur Cosmodrome will probably be the last launch of a Soyuz spacecraft for a long time, which will transport a non-Russian astronaut to the International Space Station ISS. NASA astronaut Chris Cassidy, together with his Russian colleagues Andrei Babkin and Nikolai Tikhonov, started his third flight into space. For Babkin and Tikhonov it will be the first flight.

Experience the international flair of the Baikonur Cosmodrome for the last time! When NASA astronauts Jessica Meir and Andrew Morgan carry out the planned landing on 17 April, Chris Cassidy will be the only NASA astronaut on board the International Space Station until the first of the planned new spaceships "Dragon-2" from Space X or "Starliner CST-100" from Boeing docks with the ISS. The next launch of Soyuz MS-17 planned for October 2020 will be with a Russian-only crew.

Come with us on the "road to the stars" on our Baikonur Cosmodrome expeditions, legendary since 2004! We can promise you that you will never forget it in your life, and that you will never want to go back home again!

The date for participation in the expedition is 4 March 2020! (Personal data of the visitors must be submitted to Roskosmos because of the access clearance for the cosmodrome and the city of Baikonur.

Here you can get all the details about the largest cosmodrome in the world: The Road to the stars! - Baikonur Expedition of SPACE AFFAIRS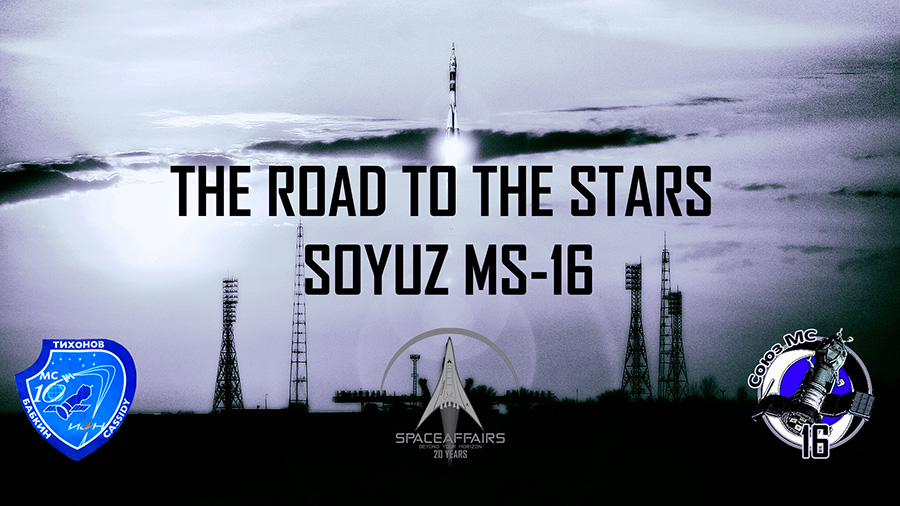 January 7, 2020.

So close to space and zero gravity.

In the first quarter of 2020 we will dive deep again in the Hydrolab of the Gagarin Cosmonaut Training Center (GCTC). This was closed during the last 3 years due to modernisation and rebuilding measures. The 17 metres deep and 25 metres wide Hydrolab offers the best opportunity to learn about EVA (Extra Vehicular Activity) and you can experience what it means to work in a 125kg Orlan space suit under difficult conditions.

On the bottom of the Hydrolab, true-to-scale modules of the International Space Station ISS will be lowered, and support divers will guide you to them so that you will be under water for between 2 and 3 hours.

To experience this adventure you need a basic course in Scuba-Diving (e.g. PADI).

For more information about this training please visit our "Astronautics" section" here on Space Affairs!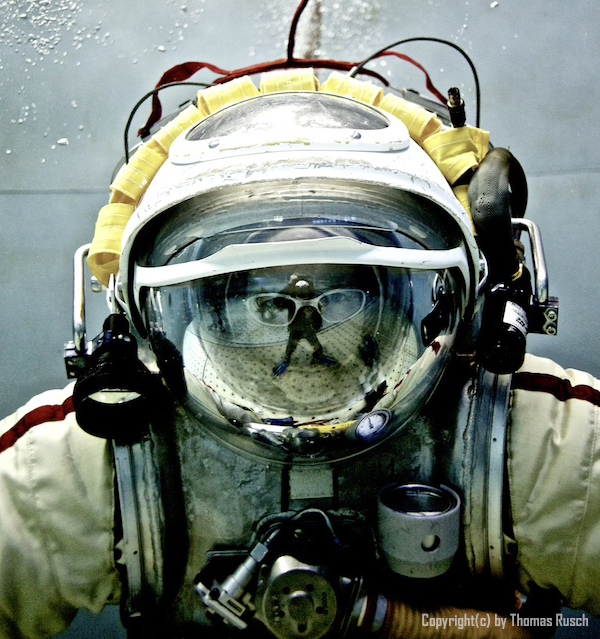 December 25, 2019.

The Space Affairs team wishes everyone happy holidays and a great time between the years. We use this time to reduce the speed a little bit and to recharge our batteries for the year 2020.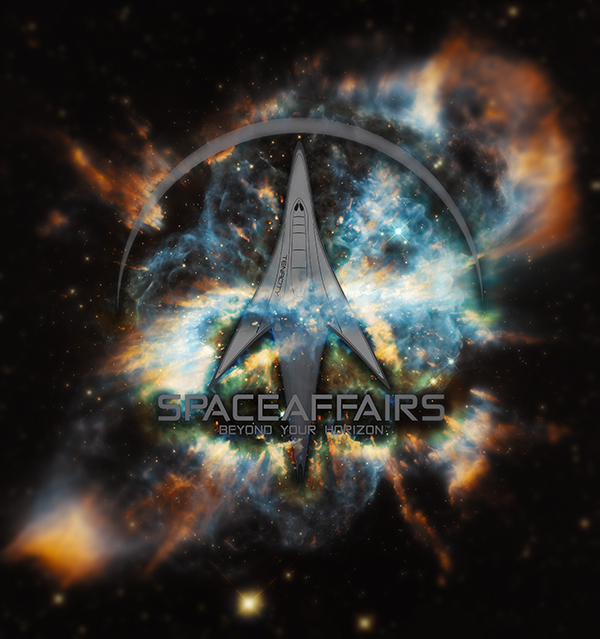 December 8, 2019.

Space Affairs turns 20 on February 20, 2020!

The preparations for special moments and actions have been going on for weeks and we have some plans for 2020 to let you all participate. It was a crazy idea to develop a business in the year 2000, which was also the content of Space Tourism. Many smiled about it, some mocked it. Who would have thought then that all this would last over two decades!

Many changes were made, but we were always anxious to generate the best possible experience for our customers and to wrap them in cotton wool, according to the motto "Everything from one source!".

Stay excited about what will happen at SPACE AFFAIRS in 2020, it will be grandiose!

November 8, 2019.

In 2021 (we still hope so) we will be regularly in Cape Canaveral to participate in the new crewed launches from there with the "Dragon-2" from SpaceX and the "Starliner" from Boeing. And who knows, maybe the "Spaceship" of SpaceX 2021 will have the first launch with crews from there in 2021!

Since the last Space Shuttle launch STS-135 with "Atlantis" back in 2011 nobody has left the earth from the very historical place in Florida.

We are sure to have found a good access point to Cape Canaveral and mission control in Houston, so that we can continue our US east coast tour "The Dream is alive - again!". It starts in Washington, then continues Cape to Florida and then to Houston, Texas. There is much to see and touch, be curious. As you know, we don't do typical tourist tours like "Attention, you only have 5 minutes, don't touch anything and follow the guide with the umbrella".

By the way: With the first tour to the United States with customers to the shuttle lift-off of STS-101, the history of Space Affairs began in 2000.

Be patient and stay tuned!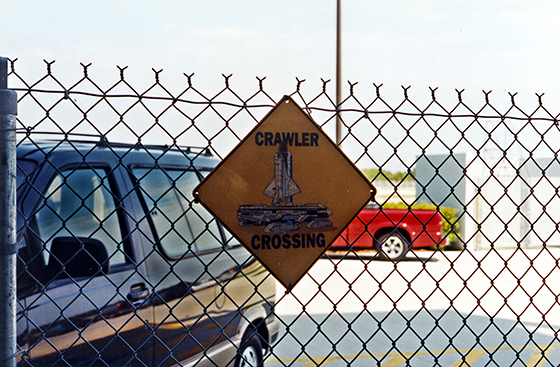 October 28, 2019.

"Gagarinsky start", or known as Pad #1 at the cosmodrome of Baikonur, has a long tradition, back to 1957. The first satellite Sputnik was launched from here in October 1957, also Yuri Gagarin (April 1961) and Valentina Tereshkova (June 1963).

The lift-off of Soyuz MS-15 on September 25, marked the last launch of Soyuz from here for the next 3 years minimum. All crewed launches will be done now from Pad No# 31/6. Gagarinsky will be moved into maintenance mode to equip the platform with necessary reconfigurations so that Soyuz-2 (digital) can also be launched from this very historical pad at Baikonur by 2023.

Join our "Road to the Stars" Baikonur Expeditions in 2020!

Even the launches in 2020, 2021 and 2022 are from LaunchPad No# 31/6, we do have the possiblity to have a closer look to the Gagarinsky pad, so join our "The Road to the Stars Expedition Baikonur" in 2020!
October 21, 2019.

"I think I'm going crazy. Where's up, down, left and right? And where the hell is front and back? Jesus Christ!"

We're aboard the world's largest parabolic aircraft, the Ilyushin 76-MDK of the Yuri A. Gagarin Cosmonaut Training Center, Star City, Russia. And we fly parabolas to escape gravity, to give it a bargain!

The machine offers us so much space that we can float, and after a while we also learn to move in weightlessness! Unreal! Above ground!

It's addictive! We could do that over and over again!

Our parabolic flights with the Ilyushin 76MDK of Yuri Gagarin Cosmonaut Training Center (GCT) are among the best adventures we have to offer since 2002, and our customers have also flown in the USA and France, but they believe that parabolic flights in Russia are the best experience, as the unique environment and the overall arrangement are part of it! We are planning three freestyle flights for March, June and September in 2020. So enough time to make the decision to finally beat gravity for a bargain!

How does a parabolic flight work? You can explore this and all you need to know here: "Zero-G Freestyle"


October 17, 2019.

We went thousands of kilometres to Kazakhstan and hundreds of kilometres through the steppe, only to see that.

The last 8 minutes of a long journey home.
October 12, 2019.

Soyuz MS-12 on the way home.

The landing sequence of the Soyuz MS-12, taken by our embedded photographer Markus Gloger from the back seat of a jumping car at high speed through the steppe of Kazakhstan.

We're just speechless!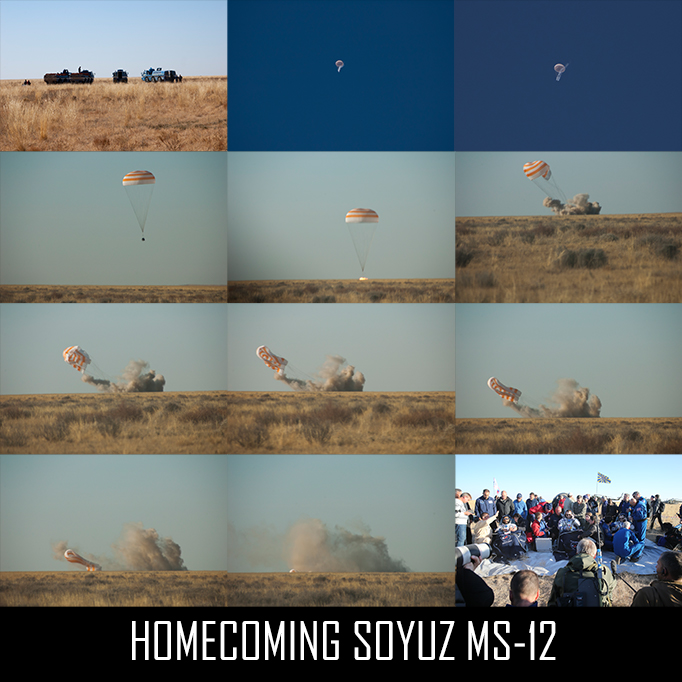 October 8, 2019.

We drove hundreds of kilometres in the steppe and between cities in the middle of Kazakhstan only to be there, just in time. The chance to see the landing is related to the exact timing of undocking of Soyuz from the International Spacestation and all milestones, what follows then in the mission plan.

Our leads did a brilliant job, took care of us as their own family, but as the signal turns on in the radio that Soyuz MS-12 is on landing approach, it runs really quick.

Thanks to all who made it possible, first of all to Alla Razuvaeva of Prostokosmos and her team!
October 7, 2019.

When you are with us on the road (sorry, inside the steppe), everything can happen, as like the chase to the landing site of the Soyuz MS-12 capsule.
October 6, 2019.

The Soyuz MS-12 landing expedition ended yesterday with a happy return to Frankfurt Airport.

The last days were extraordinary and stressful. Little sleep, high temperatures during the day, low temperatures at night. Bumpy roads which had to be covered with off-road cars, hundreds of kilometres. Hour-long car journeys on bad roads at all day and night times to get from Karaganda to Dzezgazghan, and two days later back again.

Our participants are completely speechless about what they were allowed to experience. The highlight was definitely when the Soyuz MS-12 return capsule appeared in the steppe at an exactly calculated point above the sky. However, after the landing and evacuation of the Soyuz MS-12 crew, there was enough time to take a closer look at some things that one would not have dared to believe before. The Soyuz Descent capsule from close, sightseeing of the amphiphilic vehicles, sightseeing of the MI-8 helicopters and much more.

Soyuz Landing Expeditions are very deep experiences that have more to do with people than with technology. One night in the steppe at sub-zero temperatures was balanced by the cooperation of the different nations and mentalities, and the next morning they didn't want to leave the steppe at all! Thanks to the guys on site, who generated a unique experience for our customers, where even our mission director Andreas P. Bergweiler could only marvel!

We now have all the images and video material for viewing, it will take some time, but we promise unique images that will speak for themselves. Stay tuned!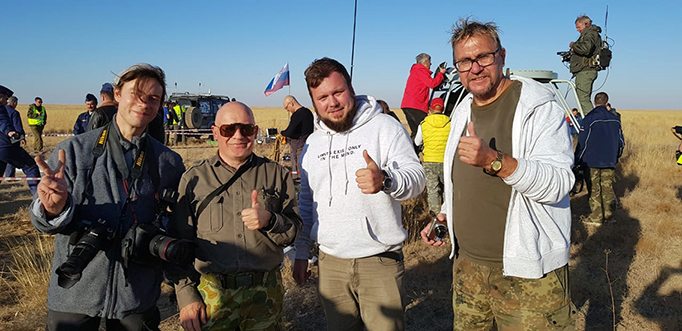 October 3, 2019.

Our expedition left the location this morning at 6:00 a.m. local time Dzezgazghan (Kazakhstan) and left for the landing zone Soyuz MS-12.

125 kilometres (as the crow flies) in south-eastern direction, any telephone contact via normal GSM network is not to be expected, so we lost the contact first.

At 17:00 local time Soyuz MS-12 started a soft landing, and the Recovery Forces started their work to evacuate the cosmonauts and astronauts from the landed Soyuz capsule.

Everything went very fast, and when we discovered our embedded in-house photographer Markus M. Gloger on NASA TV, we were sure: Our expedition had made it to the landing point!

To organise such a tour is incredibly complex, and we are happy without end that they made it!

Thanks to everyone who made this possible for us!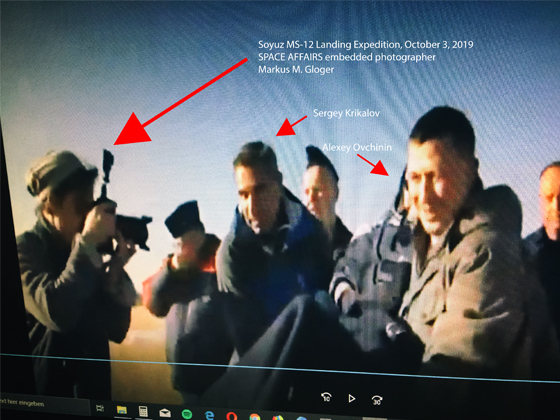 September 28, 2019.

"A landing in a Soyus is not for Weaklings," was the title of an article by Dennis Buchmann about the first Soyus landing tour we did in 2009. Today Matthias and Markus from Germany, Alan from Australia and Richard from the USA started their expedition at Frankfurt Airport. They were welcomed by our Mission Director Andreas. This time, as in 2009, we are integrated into the operations of the landing crews.

We have put together a program that is very special. Two nights in the steppe with the Roskosmos and GCTC landing specialists. More news and inspiration from the tour will follow soon.
September 24, 2019.

Congratulations to the camera guy who did that awesome footage from this mornings roll-out of Soyuz MS-15 to the Garaninsky start launchpad No#1! Very unique shots!

The Soyuz rocket will deliver on Wednesday, September 25, three earthlings to space on route to the ISS: Oleg Skripochka - RSA, Jessica Meir- NASA and Hazza Al Mansouri representing the first UAE astronaut of MBRSC.

The lift-off is scheduled for September 25, 16:57 Moscow time (+2h GMT). Fingers crossed for the launch so that we will see Hazza next week Thursday back on Earth's soil in the vast steppes of Kazakhstan!
September 20, 2019.

SPACE AFFAIRS "SOYUZ MS-12 RETURNING FROM SPACE" EXPEDITION.

From September 28 to October 5, 2019, we go on expedition. This time again deep into the steppes of Kazakhstan.

On October 3 in the afternoon, the Soyuz MS-12 landing with Aleksey Ovchinin (RSA/Russia), Nick Hague (NASA/USA) and Hazza Al Mansouri (MBRSC/UAE) is planned near Dzezgazghan, and we want to be there!

We have a special guest with us on this expedition: Mikhail Kornienko. Mikhail spent more than 516 days on two missions in space, with Scott Kelly from NASA he was on board the ISS in the "One Year Mission" for almost a year. Who does not know the book "Endurance" by Scott Kelly yet, should make up for this gap in knowledge, in terms of astronautics there is no better book describing the life of an astronaut, on Earth and in Earth orbit.

Participants from Germany, the USA and Australia go on a journey with us, accompanied by our Mission Director Andreas and Markus Gloger, who will capture everything in highly professional pictures.

We will try to publish pictures "just in time" on our social media accounts, but this will probably be a difficult task, because apart from Iridium satellite phones, not a single mobile device works, depending on the landing point. We think it's simply time for our own communications satellite!

Here you can learn all the details of what it means to participate in a Soyuz Landing Expedition "Returning from Space"
September 18, 2019.
"It's been a long way, but we're here."
Alan B. Shepard
NASA astronaut, first US-American in space May 1961, commander Apollo 14 February 1971 at his first steps on the moon.

Welcome to the future!

Almost 24 months (no joking!) we worked on the new web world of SPACE AFFAIRS and are proud to present it to you.

We have spared no expense and effort in using state-of-the-art web technology to bring our world closer to you in any way, be it in the multimedia desktop version, in a special version for touch devices, or the mobile world.

After almost 20 years in the market that we have defined in Europe from the beginning, it was time to give our portfolio, and the SPACE AFFAIRS brand a new way that will take you beyond all horizons and into the years to come.

We have also decided to offer only the adventures, expeditions and events that are currently feasible or will be realistic in the next two years. Our history is a long one, we have also taken this into account, if you take a look in the section "The Book of the Stars", here you will find testimonials of our customers who couldn't be better to describe what SPACE AFFAIRS is!

For two subareas the countdown for the presentation (Exploration & Orbital) is already running, these areas are very special and require a longer development.

We hope that you will accompany us into the future and that you will get to know us personally. Let us enter into a space affair!

Ad Astra!
Your team from SPACE AFFAIRS