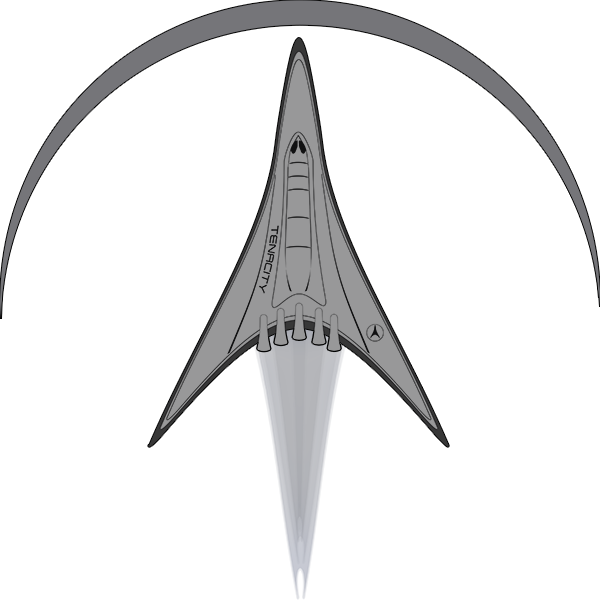 The Absence of Gravity
Zero G - Freestyle

1G Phase
Duration: 3min
Angle: 0deg
Speed: 750km/h
2G Phase
Duration: 25sec
Angle: +47deg
Speed: 860 - 600km/h
0G Phase
Duration: 30sec
Angle: +47deg - 0deg - -47deg
Speed: 600 - 320km/h
2G Phase
Duration: 25sec
Angle: -47deg
Speed: 320 - 750km/h
1G Phase
Duration: 3min
Angle: 0deg
Speed: 750km/h
Zero G Freestyle
The Absence of Gravity
---
Note March 1, 2022: The attack on Ukraine that has now taken place naturally leads us to decide that we will suspend all activities in Russia and at the Baikonur Cosmodrome in Kazakhstan for an indefinite period of time.

The dates listed are subject to change.We sit on the floor covered with sports mats and look at the interior of the colossal Ilyushin-76MDK (MDK is Russian for "Flying Laboratory")!

A group of people from different continents met here, yesterday we had the first chance to get to know each other when we had to undergo the medical examination at the Gagarin Cosmonaut Training Center. However, we all got the "Go for it!" Afterwards, we visited the Star City Museum and got to know the most famous person in Star City, Yuri Gagarin. Unfortunately, he had a fatal accident during a flight training in 1968, but his legacy is omnipresent!

Now we fly towards our destination, it seems to us like in a US-American heroic epic, but we are not heroes, because we do not yet know what is ahead of us. Theoretically, we know every detail, they have briefed us extraordinarily well. We still have the massive parachutes strapped in front of us which we only have to carry at the start, because there are no seats! So there are also no flight attendants, and there is nothing to eat and drink! There are also no toilets! In return, we get vomit bags, well, just in case!

After 20 minutes by plane, we can finally take off our parachutes and feel a little freer. However, this has nothing to do with weightlessness; we will learn later.

We are instructed to experience the first parabola without any significant movement, so we sit on the ground and hold on back to a kind of railing. Then, all of a sudden, we become heavier! For 20 seconds! The 2-G phase has it in it, we think. Also, then, the lighting changes and the first "Zero-G Phase" comes! The legs do what they want, we turn and do a headstand! That takes 30 seconds, then the double acceleration of gravity comes again, and then there is a break of three minutes, and we still have nine parabolas ahead of us!

We experience ten parabolas on board the largest parabolic aircraft in the world! At a place where space history has been written! We come into contact with space travel like in no other place in the world. We visit the Gagarin Cosmonaut Training Center, and we visit the world-famous Monino Air Force Museum! We experience Russian hospitality, and also friendship that lasts a lifetime!

When it's over, we don't want to go home anymore. Five days here to see the world from a different perspective. Of course, this is also due to the parabolic flight!
Next Zero-G Expedition
SPACE AFFAIRS Zero-G Expedition 2022 - 1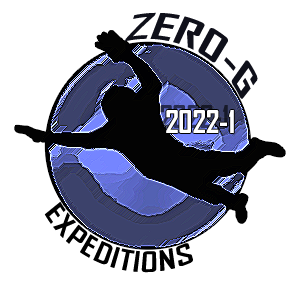 May 17 - May 21, 2022 (TBD)
Participation Closure Date: Cancelled
Details
Video
Tenacity
The Book of Stars
Services SPACE AFFAIRS Zero-G Expedition
Four nights in a single room with breakfast in the "Moo-Hotel" near Star City.
All meals depend on location and period.
Final medical examination before the Zero-G flight by a flight surgeon of the GCTC.
Safety and behaviour briefing one day before the Zero-G flight.
Participation Zero-G flight with the Ilyushin 76MDK of the GCTC - 10 parabolas (group size min. 10 participants, max. 14 participants).
Videos and photos of the Zero-G flight, created by an exceptional cameraman (online download from the Space Affairs Cloud).
V.I.P. Sightseeing Yuri A. Gagarin Cosmonaut Training Center, Star City / Soyuz MS Training Simulators / Russian and European sections of the International Space Station ISS / Centrifuges TfS-7 and TfS-18 / MIR Space Station accompanied by a GCTC training specialist / Star City Museum "Yuri Gagarin".
Visit of the world-famous Monino Air Force Museum in Monino with an exclusive guided tour.
All transports (incl. airport transfers) on-site in the tour bus.
Photography and film permit for private photos and videos.
Farewell dinner on the last evening with a Russian cosmonaut, presentation of the participant certificates.
Issue of invitations and hotel vouchers to apply for a tourist visa for the Russian Federation.
English/Russian speaking Guide/Interpreter.
Expedition leadership of SPACE AFFAIRS on site.
Detailed travel documentation of SPACE AFFAIRS.
All times and schedules are TBD and are subject to change, even on-site!
Not included:
Flights to Moscow and back.
Visa fees and visa application costs.
Costs of the preliminary medical examination before booking.
Tips and personal expenses.
Preliminary and general medical examination
A medical certificate from your doctor (which will be sent to you before a possible booking) must be presented to the doctors of the GCTC Star City in the original on the day before the Zero-G flight. It must also includes a printout of a resting ECG. On this day, the general examination is carried out by the flight physician. He will inform himself about your general condition based on the documents of your doctor, a pulse and blood pressure measurement will be carried out.

We will, of course, help you with the clarification with your doctor. You will receive the necessary documents from us in advance, before a possible booking. We cannot accept participants for flights whose medical examination by their family doctor has not been completed 60 days before the flight date. Holders of a pilot license (PPL) with valid medical (Class B) do not require a preliminary examination by their family doctor. In this case, a copy of the pilot's license with Medical is sufficient.

These primary conditions are valid for persons who are under 63 years of age.
Immigration requirements Russian Federation
A tourist visa is required to enter the Russian Federation. You must own a valid passport which is valid for six months (180 days) on the day of entry.

Visa papers (invitation and hotel reservation) can be obtained from us. You must also prove that you have a foreign health insurance when applying for a visa, which is valid in the Russian Federation. We also recommend that you take out travel accident insurance and travel cancellation insurance. The visa application will be made by you personally online. We recommend the use of visa service, and we will give you all the assistance you require.
Your Zero-G flight day
We recommend comfortable and light clothing for the flight day and sort shoes. You can create your photos and films for non-commercial purposes. Smartphones may be carried along, and the flight mode must be activated.

An automatic parachute system must be created for the take-off since no seats are available. This is required internationally in transport aircraft. The parachutes are dropped when the mission altitude is reached, and the harness remains. A professional cameraman and photographer record the Zero-G experience in film and image, several action cams are also installed in the free-floating zone.

The flight lasts completely approx. ninety minutes, in each parabola you first experience +2G in the ascent phase for approx. Twenty seconds, then the Zero-G phase for 27 to 30 seconds, followed by the descent phase with +2G again, which lasts between 20 and 25 seconds. (G = acceleration due to gravity, normal is 1G)

A pause between the parabolas is between 3 and 5 minutes. We recommend not to move hectically, especially in the initial phase of the parabolic flight, if you feel well with the following parabolas, you can dare more. If you feel sick (the failure rate for Zero-G flights concerning motion sickness is between 15 and 20% of the participants after the 5th parabola), skip a parabola. If nausea doesn't get better, you can always turn to an instructor who will take you from the free-floating area to the front where you can sit down. A flight physician is on board for every flight.
Participation and booking in the Zero-G Expeditions
The minimum age to participate on a Zero-G flight is 18 years. Participants are added to a flight list with personal data and informed about the flight date.

We try to fulfil the time wishes of interested parties, but we would like to point out that we fill the flights according to availability until the minimum number of 10 people is reached. Only then will we determine the flight date, which usually takes place on the date indicated. Registration for flights is possible up to 8 weeks (60 days) before the flight date. Please note the registration deadlines for the various expedition periods. We do not charge any fees in advance or advance payments. Contracts will only be made with customers once you have confirmed your participation and the date of the flight has been determined.

Times shown may change, flights may be postponed or cancelled in advance. For incentive and group adventures, we can generate special flight dates that are independent of the specified periods. No flights on weekends or Russian holidays.

You take part in these flights at your own risk and receive a disclaimer from SPACE AFFAIRS signed by you. A further disclaimer will be signed at the Gagarin Cosmonaut Training Center on the day of your briefing.
Notes concerning weather situations Technology
The flights depend on weather conditions and are only carried out if it is possible to fly on visibility. If the Zero-G flight cannot be performed in the time window on the original flight day, the flight will be performed on the following day, and program items will be exchanged.

The Zero-G Expeditions season begins at the end of March and ends in mid-November. We do not conduct Zero-G flights from the end of October until the end of March of the following year.

The Yuri A. Gagarin Cosmonaut Training Center owns three specially equipped Ilyushin-76MDK aircraft designed to perform parabolic flights. These aircraft have a unique interior, reinforced wings, stronger engines and special constructions which ensure the higher utilisation of the entire plane. The aircraft are inspected at select intervals, and a primary inspection is due once a year.

The aircraft belong to the Russian Space Agency Roskosmos. In more than 18 years since we have been flying in Russia, there has not been a single time that a flight date has been cancelled due to a technical defect that was not known at least 60 days before. The planes are very robust and reliable. The Ilyushin-76MDK planes are the largest parabolic planes in the world, and the safety of the aircraft as well as the safety during the Zero-G flight have been shown for years in our flights in many flights in reality.
Price
From 9,490.00 Euro p.p. for the 5-day complete package in a group of minimum 10 participants, maximum 14 participants (without flight cost to and from Moscow and visa fees).

We accept bank transfers and credit cards (AMEX/VISA/EUROCARD). For payments by credit card we charge a surcharge on the total price of 3.5%.

We also accept foreign currency bank transfers ($USD, £GDP and CHF), the costs of conversion fees, foreign currency exchange fees and bank charges for international bank transfers are paid by the customer and will be billed separately if not transferred. You can also pay with PayPal, but here we charge a surcharge of 5% on the total price.
Zero-G Flight 2022-1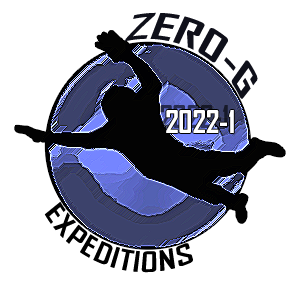 Zero-G Flight Date:
May 19, 2022 (TBD)
Zero-G Expedition Schedule:
Cancelled
Participation Closure Date:
Cancelled
Zero-G Flight 2022-2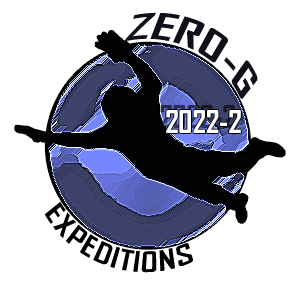 Zero-G Flight Date:
June 23, 2022 (TBD)
Zero-G Expedition Schedule:
Cancelled
Participation Closure Date:
Cancelled
Zero-G Flight 2022-3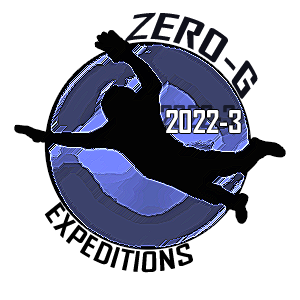 Zero-G Flight Date:
July 21, 2022
Zero-G Expedition Schedule:
Cancelled
Participation Closure Date:
Cancelled
Zero-G Flight 2022-4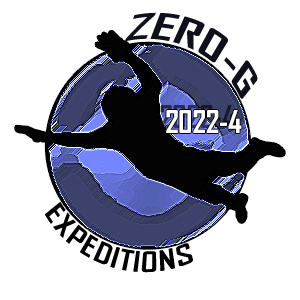 Zero-G Flight Date:
August 25, 2022 (TBD)
Zero-G Expedition Schedule:
Cancelled
Participation Closure Date:
Cancelled
Zero-G Flight 2022-5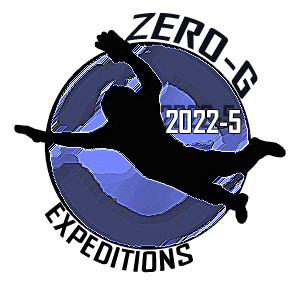 Zero-G Flight Date:
September 28, 2022 (TBD)
Zero-G Expedition Schedule:
Cancelled
Participation Closure Date:
Cancelled
Zero-G Flight 2022-6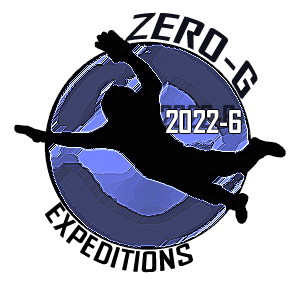 Zero-G Flight Date:
October 13, 2022 (TBD)
Zero-G Expedition Schedule:
Cancelled
Participation Closure Date:
Cancelled
Sensationen in Zero-G
From the Diary of a Martian Beekeeper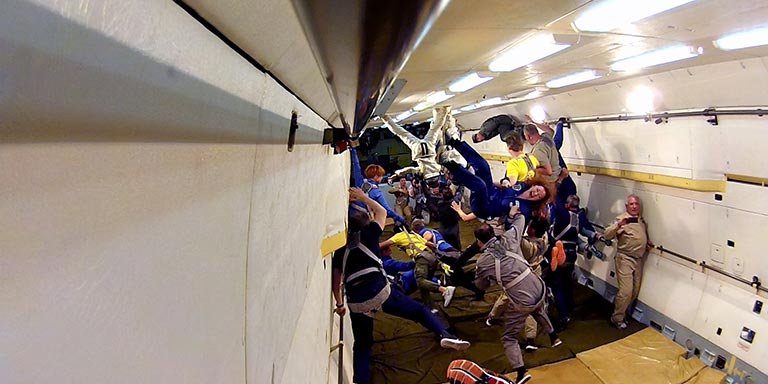 The World from other Perspectives
My Parabolic Flight onboard Ilyushin 76MDK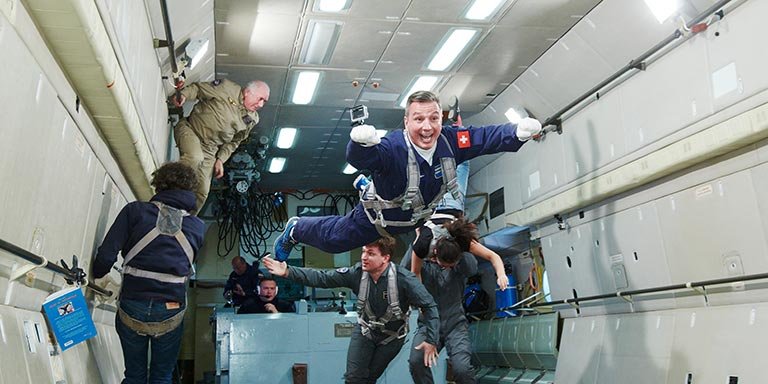 La Gravedad de los Asuntos
Artists reflecting on Gravity by its absense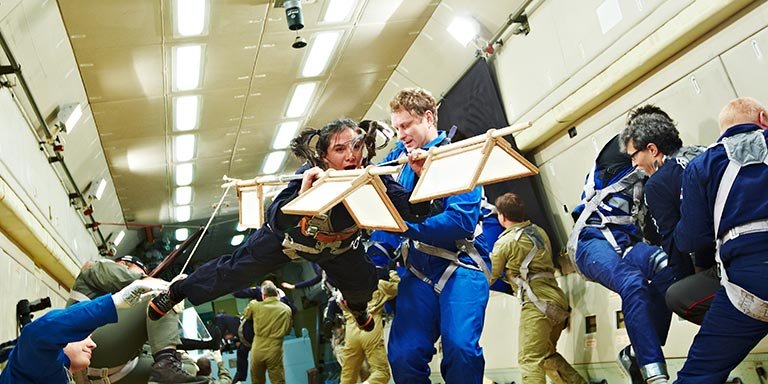 First Photoartist in Space
Zero G - Michael Najjar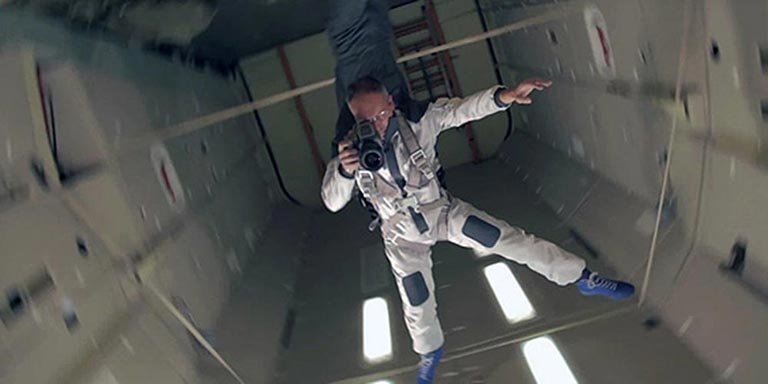 Weightless like a Cosmonaut
My step into weightlessness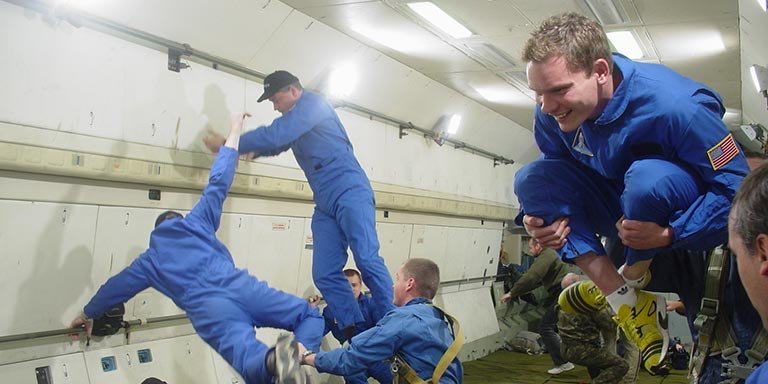 I was Weightless...
German MAX Cover September 2004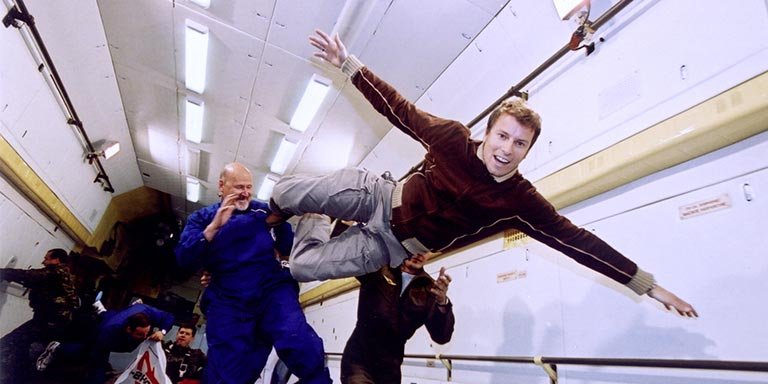 Universal SciFi Channel
Zero G Campaign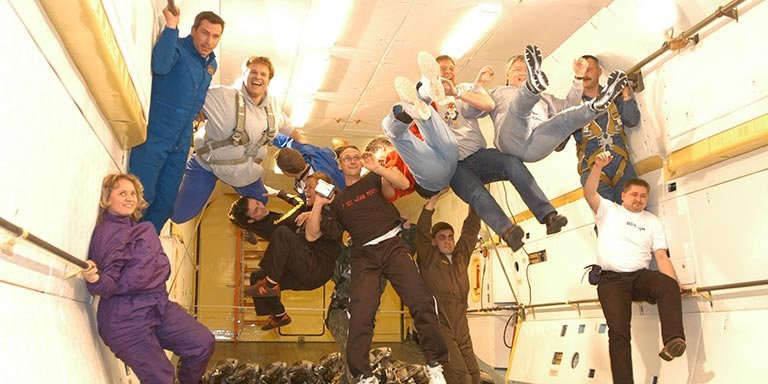 Parabolic Flight Training
Commanders Zero-G Flight